Sunday, March 24, 2013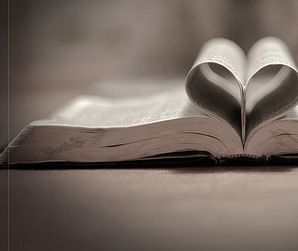 I have always been taught to make your Bible "yours." Highlight, underline, take notes in it, write out prayers, etc. I love to journal my prayers and notes while reading my Bible, but some days coming up with the extra time can be a challenge when I need to get out the door for work. So, my next best option for me: write little notes right inside the Bible. It's a great reference later when I am searching for certain verses, and it is neat to look back on to see what God was showing me at that time. I have also done this in Bible studies or when listening to a speaker/pastor's message. When I did the Beth Moore Bible studies, my Bible was FULL of notes from her videos as she explained parts of the Bible in ways that I had never known!
I wanted to share an example with you of me "marking up my Bible." This is "minor" compared to some of my note-taking/underlining days, but I took a quick picture this morning as I was reading to be able to share with you. I know that some people do not like to write or highlight in books. I am the opposite. If you ever borrow a non-fiction book from me, expect to see LOTS of highlighting, underlining, and notes in the margins! It helps me find information quickly that I want to look back on, but it also helps me to learn it better because as I am highlighting/underlining it I am re-reading it! So, don't be afraid to mark up your Bible or books!