Sunday, March 24, 2013
I took a long-for-me walk yesterday. Four miles in my Virginia country neighborhood. The area is heavily wooded and right now, pretty brown and dreary. But then I found this burst of color: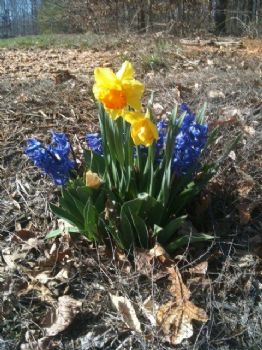 The flowers gave me such joy and lightened every step. I love how one beautiful moment caught my attention and energized the rest of my day.