Update on Mamma
Saturday, March 23, 2013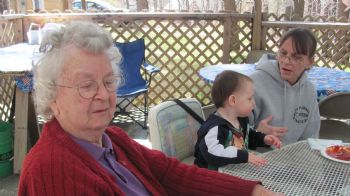 My mother was unable to return to her home. She needs help with her new walker, and is in a rehab center for probably a week. Boy, is she mad!
She thinks of a nursing home as an "old age prison". It is so sad. For years, she has said that she never wanted to end up in a rehab center, and now she is here. Hopefully, we can help her change her attitude.
The sayins is so true: "Whan Mamma ain't happy, ain't no one happy!"
Please pray for my Mamma.