"The best time to plant a tree was 20 years ago. The next best time is now."
-Chinese Proverb
My career goal when I was a child was to be an astronomer. Astronomy was my hobby and passion. I started to pursue a degree in astrophysics by taking basic science and astronomy courses in college. I did okay in basic astronomy courses and got good grades in math courses until I got to calculus. I just didn't get it. I could not grasp chemistry and physics. My dad, who was an electrical engineer, tutored me in calculus and physics, both which I failed and tried retaking several times. While he admired my tenacity, he finally encouraged me to pursue another career path. I simply did not have my dad's extreme talent for math and physical sciences. I had taken a psychology course and found biological psychology to be interesting, thus the beginnings of my interest in psychology as a career path.
Sometimes our dreams get dashed despite our best efforts. I was very disappointed that I did not have the brain to become an astronomer. But the more I delved into biological psychology, the more it became a passion. I came to realize that there is not really a wrong path, just a different one. Had I focused solely on the disappointment of not being able to look at the stars for my job, I may never have uncovered new passions. I have uncovered numerous interests over the years, including massage, psychology, neuroscience, exercise science, and veterinary medicine.
My education and career paths have been a little messy. I started and left massage school, moving to Portland, Oregon and then back to Minneapolis. I was in and out of the University of Minnesota, mainly because I was stubborn in giving up my dream to be an astronomer. In the mean time, I was working in the field of mental health. I finally settled on psychology as a major and was working towards that. I was especially interested in the brain.
After several years of working in mental health, it became apparent how much the work was wearing on me. I started looking into other fields, and working with animals was the first thing that popped into my head. I looked into attending school to be a veterinary technician. I have an interest in the science of medicine and, of course, am a total sucker for animals. I had some issues with my jobs in veterinary medicine from the get-go. I just figured I needed to find a good niche. I jumped right into emergency medicine right out of school, as working in a day practice was unappealing.
I stuck with emergency medicine for 3 years, hating the low pay and hospital politics the whole time. I enjoyed some parts of practicing medicine and of course, saving animals. But my hours were awful and I had no life. I finally jumped on the opportunity to take an overnight position at my current workplace, doing poison control. I was not looking forward to working all overnights, but at least the pay was good, the hours were set in stone, and the job seemed interesting.
My current job has had its ups and downs. I adored my company when I first started. I had a great supervisor and the place seemed mostly devoid of typical office politics. We were encouraged to speak our minds. Then the supervisor I really liked left, and a my current "supervisor" took over. It was immediately clear that she was not smart enough to handle the job. They also brought in a new head veterinarian, whose primary concern was advancing herself, not our company. It has just gone continuously downhill from there.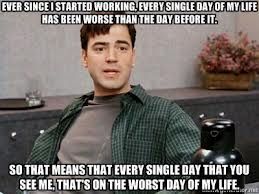 I realized I probably did not want to be a veterinary technician forever and went back to school to complete my Bachelor's in psychology and kinesiology, as exercise and healthy living had become a passion. I planned on pursuing a Master's of Public Health in community health education. I did all the preparations for grad school and got application materials together. After getting through my Bachelor's working full-time and nearly losing my house in the process, I just could not face the stress and debt of grad school. So, I have stayed at my job for another 2 years.
Well, this job has officially overstayed its welcome. I have been passed over again and again for additional responsibilities. I have asked about doing writing for them, such as writing articles, and they have less qualified people doing it. They never ask me to help with projects. It is because they strongly reward extroverts, and I am an unapologetic introvert. That's funny, too, because you would think they would want the extroverts on the phones all the time, and have the smart and quiet introvert doing the research and writing. But, most of the decisions they make do not make actual sense, like so many businesses.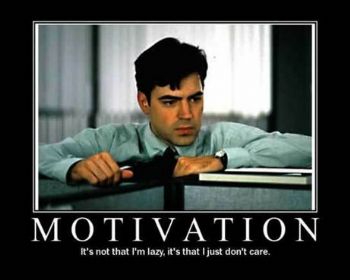 I was talking to my mother a few days ago and discussing the career change I will be making over the next couple of years. She is very nervous about it, just as she has been any time I have changed careers or jobs. I pointed out that I have never regretted a job that I have quit and the career change I made from being in the field of mental health to being a veterinary technician ended up being a smart move. I have indeed found much of my career as a veterinary technician to be fulfilling, but after 10 years, it is not going anywhere. I am not growing as a veterinary professional and most certainly not as a person. I told her that I think work should help you grow as a person and because we spend so much time working, it should be something we love. "Well, you're lucky if you can find that," was her response.
But luck has nothing to do with it. My mother has been a nurse for 40 years. She did love being an emergency room nurse years ago. Her current job as a phone triage nurse has been less fulfilling, but she has stuck with it for the past 15 years for the sake of stability. She has talked about doing other things, mainly pursuing a dream of being an organic farmer. While I admire her perseverance, I have always wished for her that she had made a career change when she started to feel dispassionate about her work. I think she was too afraid to take the risk, so she has stuck with a job that makes her miserable just to avoid the chance that something could go wrong in taking a risk.
Much to my mother's chagrin, I am my father's daughter in that I have never stopped searching for work that helps me grow as a person. He changed jobs several times throughout his career as an engineer, and the most fulfilling job he had was his last one, where he designed pacemaker circuitry at Medtronic. He loved it so much that he read books outside of work about the heart and how it worked. Like my dad, I don't want work that I just coast through. My dad loved his work so much that he said if money weren't an issue, he would do it for free. THAT is the type of work that I seek. I believe that our careers should be an extension of who we are deep down inside, and that work should help foster growth in other areas of our lives. Moreover, life is just too damn short to be doing work that we hate.
The other argument my mother has made is that it is important to have a plan for retirement. I agree with this...but only up to a point. I don't want to have a job I despise and that sucks the life out of me just for the sake for a retirement that I may or may not be able to have or enjoy. Just look at my father--he died at age 61, just a few years away from retirement. But, he loved his career and worked with joy. I would rather actually live my life in the meantime and have work that is meaningful. I would rather do work that I love up until the day I die than be a slave to a horrible job just for the sake of a 401K. Needless to say, I am working on my exit plan.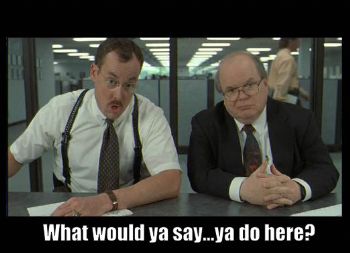 As some may have heard, I have been admitted to massage school and will start in the fall. Massage is something I have always enjoyed doing, and I have a talent for it. When I am giving a massage, I zone out and my hands practically melt into the person I am working on. I love the deep and healing connection that happens during a massage. I have had some training, but will be starting the program from scratch. I plan on specializing in deep tissue, sports, medical/hospital, hot stone, and infant/pediatric massage. I would like to end up working primarily in a medical and/or rehabilitation facility. I would also like to teach infant massage and to work with NICU babies.
In the meantime, I am going to finally complete my personal trainer certification. I have been hitting the books and plan to take the test in July. Having this certification would open a lot of doors and complement my massage training/career.
And finally, I have heard throughout my life that I have a talent for writing. It is also my longest-standing hobby (I have been writing stories since I was 6) and has always stirred a passion within me. It was not until my good SparkFriend Dava (SMILINGTREE) suggested that I pursue freelance writing that I considered it a viable career option. She is not the first professional writer to suggest that I pursue writing, but maybe I was just ready to really hear it this time. I am looking into this and working with Dava to delve more seriously into writing. I have been enjoying making an effort to write more.
The next 2 years or so will prove challenging as I make this career transition. I am excited for the change. Just I have finally learned that I deserve to live a healthy life through eating right and working out, I have finally developed enough respect for myself to pursue my career dreams.
Facing this major life change has made me desperately miss my dad. This would have been right up his alley, and he would have been the person I would have gone to for guidance. I had officially decided I was going back to massage school the week before my dad died. I don't know why it was important to me, but I asked my stepmom if my dad knew that I was going back to massage school, as I had a chance to tell her but hadn't told him yet. She said that yes, she had told him. I feel a little better knowing that he knew about it. I hope I make a life change that would have made him proud, although my dad always told me he admired my work ethic and passion for learning. He never thought pursuing a goal or interest was a wasted effort as long as it was something I thought would make me happy. It leaves a big hole in my heart, though, that I can't share this journey with my dad. He was always the one to say, "If that it what you want, then go make it happen, no matter what." I will need to be that voice for myself from now on.
"The Prophet" "On Work":
"You work that you may keep pace with the earth and the soul of the earth.
For to be idle is to become a stranger unto the seasons, and to step out of life's procession, that marches in majesty and proud submission towards the infinite.
When you work you are a flute through whose heart the whispering of the hours turns to music.
Which of you would be a reed, dumb and silent, when all else sings together in unison?
Always you have been told that work is a curse and labour a misfortune.
But I say to you that when you work you fulfill a part of earth's furthest dream, assigned to you when that dream was born,
And in keeping yourself with labour you are in truth loving life,
And to love life through labour is to be intimate with life's inmost secret."
-From "The Prophet" by Kahlil Gibran