Friday, March 22, 2013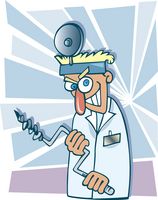 Went to the dentist yesterday, was supposed to get a crown worked on and replaced but was not in the mood :-) I managed to talk my dentist into just doing full mouth x-rays, cleaning my teeth (it's been 7 months) and us making a plan.
I did not sleep the night before last; got up around quarter to three and didn't try going back to bed until six thirty, only to doze. All the way driving to the dentist's my mind, heart and body were complaining and I realized I really have to do something about my act. I decided to use this next bit of time to see if I cannot get all of me more "healthy" if nothing else.
I slept better last night and most of my complaints from yesterday are gone. I have until the 8th for my doctor's appointment, until the 15th for the dentist. The doctor pretty much just talks to me for 5 minutes, listens to my lungs, heart, and arteries. The dentist though; one's teeth, gut, and eyes are the real indicators; I thought I'd bleed to death getting my teeth cleaned but the dentist said, "No, you don't need a transfusion" :-) so maybe I was not in as bad a shape as I felt but I'll be monitoring those three the next three plus weeks.