Friday, March 22, 2013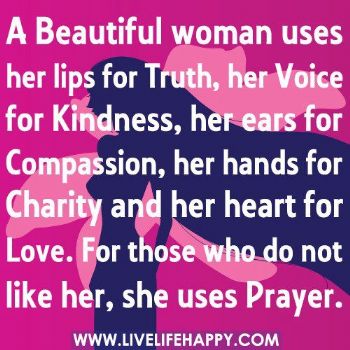 Be kind ---- especially to yourself
10-1 we treat others better than we treat ourselves. During my transition and learning these hard ways this was one of my hardest because I know for a fact, I talk and treat others better than myself.
I am learning slowly, learning to be kind to myself, to re- think things, to change my mental thoughts to more positive and more hey I can do this beat your butt attitudes and NOTHING can stop me now...
I AM A WOMAN HEAR ME RRRRRRRRRRRRROOOOARRRRRRRRRR
Donít say you donít have enough time. You have exactly the same number of hours per day that were given to Helen Keller, Michaelangelo, Mother Teresea, Leonardo da Vinci, Thomas Jefferson, Albert Einstein
Don't you know the world is harsh enough without having to be hard on yourself.