Friday, March 22, 2013
Rats! My SIL spent the night last night and I never got back here to post my blog. It wasn't a great day and my food showed it. But I did track it, which is a step in the right direction.
And today is starting off on the right foot with a new picture of my grandson sent this morning!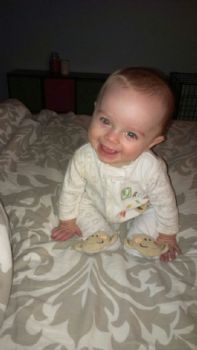 ~~~~~~~~~~~~~~~~~~
Food tracked - 13 days
Exercise at least 10 minutes - 13 days
Water at least 10 glasses - 13 days