Thursday, March 21, 2013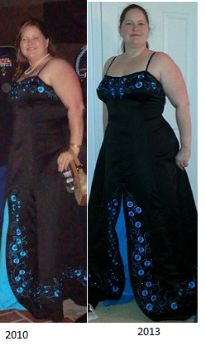 As some may know and others may not, in late September my daughters were baptized. A friend of ours from church was kind enough to take pictures of the event. A week later when I received the pictures, it was a wake up call. I had gained so much weight. A year after my 3rd child was born I realized I had gotten up to 221lbs and realized I needed to change my life and that picture with my family was my motivation.
Today I am at 190lbs. I have not reached my goals yet. I know that I still have a ways to go on this journey. I am very happy the progress I have made. I have set backs, but unlike before I do not let this get me down. I fail to hit the gym at times but this time I have not allowed myself to beat myself up over the fact. I just pick back up when I can. I have been making healthier eating choices. With this I slip, but I do not let this get me down. I wake up the next day and try better than the day before.
I am 31 pounds down. I still have at least another 31 more to go. I always see that saying That this time next year you will wish you had started today. I am not consistent I am not perfect. I am DETERMINED and I will be proud of my accomplishment!