The Slow Down Diet Experiment (SDDE)
Earlier this week, I decided to try an experiment. I decided to re-read Marc David's "The Slow Down Diet: Eating for Pleasure, Energy, and Weight Loss" and participate in all of the tasks and journaling assignments designed to fully engage the reader in the program and create a firmer foundation for putting the theory into practice. I first read the book early last year and benefited from the key lessons, but did not fully immerse myself enough to where I couldn't hear the chatter of all the "you should's" and "you oughtta's" that most of us get bombarded with every day. So, now it's time!
What's this book about, anyway?
This book is about metabolism and, specifically, how to optimize it by slowing down and tuning in. It sets aside the conventional "eat less and exercise more" paradigm and replaces it with a model based on relaxation, awareness, thoughts, rhythm, pleasure, and quality of experience to integrate the mind, body, and spiritual components of our lives. It's an eight-week program, each week a discussion of one of eight "universal metabolizers," those six already mentioned plus story and the sacred. You can read more about it and the author at the links below.
I must point out that I have no issues with "eat less and exercise more." I think eating right and exercising are crucial to success and I intend to continue doing both. I do think, however, they are only part of the solution, and if I ever want to get away from the chatter for good, I need to find a balance that considers the whole person or else I'll be doomed to a lifetime of satisfaction-lackin'.
It's difficult not to get ahead of myself and blast through the book again, but I really want to get the most out of it, so need to put the time into it. How telling it is that I can't even read a book about slowing down without wanting to speed my way to the end! I am definitely a child of our go-go-go culture, for sure!
With that in mind, I'm starting with the Introduction and doing this correctly, and slowly. The Introduction is the author's metabolism overview, which has largely been reproduced on the Institute for the Psychology of Eating's web site blog (see link below – new-definition-metabolism), so I won't regurgitate it here.
So, I've read the Introduction and I'm ready to go! I've got the importance of incorporating mind, body, and spirit into my program dialed in and I'm ready for the first lesson. What will the next few weeks look like? How will I report and track progress? Here's what I was thinking. Let me know if you think of anything else I should incorporate.
• Chapter overview
• Key points
• Primary tasks for the week
• Was I able to practice tasks consistently? (I'm going to track this in SP!)
• What was the hardest, easiest, funniest, or most fun part?
• How am I feeling so far? Healthier? Fitter? Saner?
• Points to remember/things to work on
• Conclusion and look ahead.
And, with this, I will leave my first SDDE Status Report with an image I ran across on Cheezburger today that pretty much sums up next week's key focus (and my favorite thing ever) – Relaxation: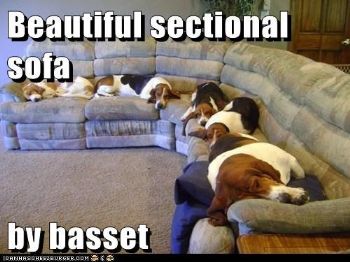 Until next time!
Links:
http://www.amazon.com/The-Sl
ow-Down-Diet-Pleasure/dp/1
594770603/ref=sr_1_1?ie=UT
F8&qid=1363889438&sr=8-1&k
eywords=the+slow+down+diet
http://psychologyofeating.co
m/
http://psychologyofeating.co
m/new-definition-metabolism/