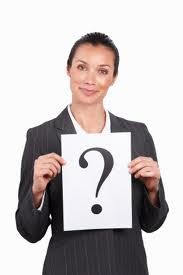 Started the following as an answer to the Progress, Not Perfection (PNP) SparkTeam… then decided that this was a topic that perhaps may spark additional consideration and conversation within the Wonderful World of Spark…
Please excuse my ADHD writing style with all the parentheses, ";", and "…"s, not to mention fragments (never understood ADHD years back when I was raising a daughter diagnosed with this disorder… but now have a slightly clearer concept of it as taking better care of my health has increased the ability of my female mind to have what I think are related minor thoughts to a major thought nonstop and at lightening speed, whatever! DH just can't keep up; it's not that I'm scattered brained! Perhaps I have the female version of the Bill Engvall mind; Look what it has done for him… OMG is he funny… I am not… whoa there Lucy! Rein in that brain!)
With apology to my PC English teacher, Mrs. Kaufmann, who obviously made a mistake when presenting me with the graduating senior award for English Student of the Year back in the once upon 1979, here goes…
I was on the phone with DH when I found the PNP QOTD (actually more than one question appropriately for the topic!), so I read them to him and we had an interesting discussion... I am definitely all white (in my typical, but alas, being addressed, black and white approach to life) for organic and locally grown/sourced food. DW is in the gray zone (so much more rational, I suppose, but wait until I tell him there is a Technicolor world out there, thank you IOWL!)... leaning a bit to the darker side with this issue.
I joined a CSA (community supported agriculture) last year. DH's opinion is that it wasn't worth the investment. I have a large appetite "vocabulary," if you will, for vegetables; his is limited... The only thing I wouldn't/couldn't eat from the CSA was eggplant. (I am allergic; it gives me hives! Yep, something to do with that "deadly?" nightshade family; thankfully potatoes and tomatoes don't make me itch!) DH didn't/doesn't care for green beans (huh? The most mundane veggie of all, for Pete's sake!), chard, any squash, beets, turnips, and the list goes on. So probably the CSA is not a value for our empty nest home :) Anywho…
This year, I want to try to raise some of my own veggies. It will be a challenge; I live in the middle of national park and white tail deer look right into my windows! "Hi, there, you beautiful, graceful, curious doe-eyed does!" I say. DH says, "Why you over grown rodents with a press agent (the local park ranger), get back into the woods where you belong before I hire a sharp shooter so we can enjoy our landscape fed venison!" Hmmm…locally grown, organic meat source??? Nah! Not worth being fined or imprisoned by the Federal Govt!
Nevertheless, I would love to start small by raising some tomatoes (ah, you can't beat biting into a sun warmed tomato just wiped off along your sleeve seconds after being freshly picked from your garden; don't even delay until you can get it into the house for a proper cleaning. Seriously, can't you just taste the sweetness, the freshness, feel the warm juice running down your chin?), summer and zucchini squash, parsley, basil, rosemary, and a few more herbs (oh Cilantro, yes, I love you)... and probably carrots, radishes... This I will attempt in my flowerbeds with maybe some deer netting or something... Ideas SP wizards???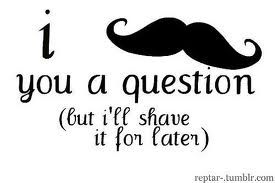 So to get back to the actual questions:
1. If money were not an object, would you still eat the same way that you do now?
Yes, pretty much the same, but I would be more the consultant and less the preparer of my meals... In the "I am $$$$$ filthy rich" scenario, I would have a nutritionist/chef along with a handsome personal trainer:)
2. Do you think that it's more expensive to eat what is called "clean" foods or organic food?
Yes, but I think you can remedy this a great deal by growing some of your own, shopping farmer's markets, watching the adds, comparison shopping, practicing seasonal eating, etc... Perhaps this takes more time, effort, and planning, but can be done and is well worth it. In addition, I am convinced that healthier foods, meal planning, and exercise lead to lower health costs. Pay a bit more now in terms of either time and/or money or pay way more later in terms of medical costs, reduced life expectancy, and diminished fullness of life…
3. Do you think it is healthier?
Absolutely, "positutely!" And I won't discuss it further as I invoke my God-given woman's prerogative, not to change my mind despite any information to the contrary.
Your opinions, experiences, suggestions? Please advise… meanwhile… Spark on!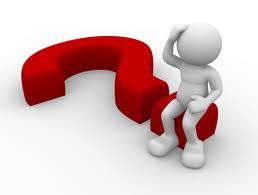 OK, mind, you have free reign now! ADHD? Are you talkin' to me?