Finally!! It's done!! I still got a few stacks of paper that I need to go through and take care of. But it is done and I like it!
This the before. messy, messy ...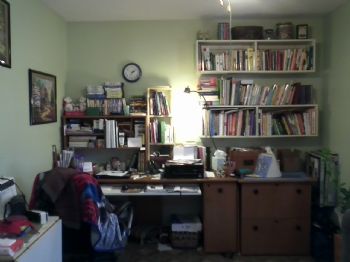 And this is my hodge podge shelves .....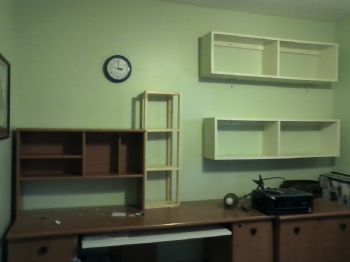 And my poor foyer. ..... it has to house all of my projects messes ....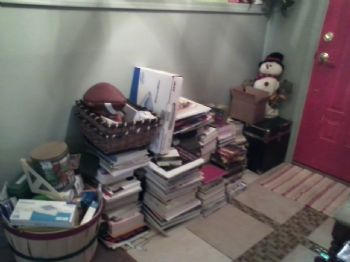 Because I was doing a silver paint treatment I had to paint the wall black to begin with.
And then tape off where I wanted the strips. I did 2 silver strips and 2 bronze strips.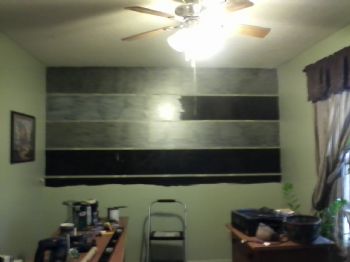 And the painting is done ......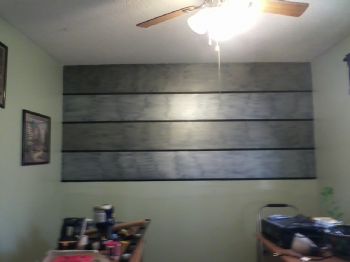 well for me. .... this is hubby sealing the boards while watching nascar .......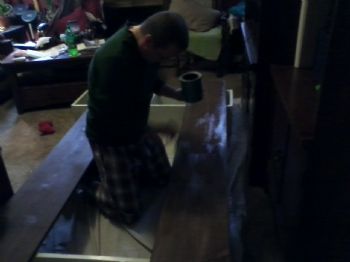 And here are the cheesy track strips that I was worried about using, but as you will see in the finished picture you really can't even see then.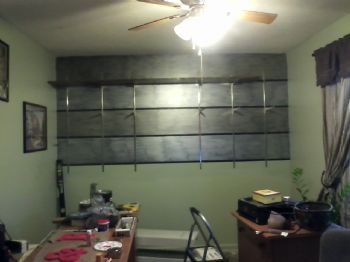 And the shelves are up .......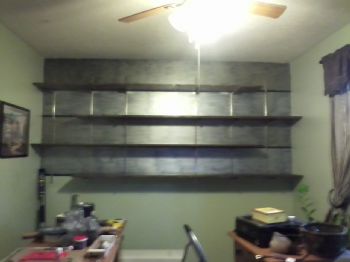 Now the fun part of filling them ... Hubby was bringing me the books, while I put them up. I really thought that he was getting some from the kids rooms, cause they just kept coming, and coming. .............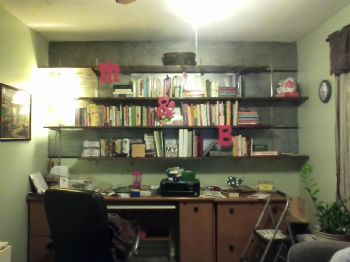 And this is how it looks now ..... *sigh* ....... I be happy ......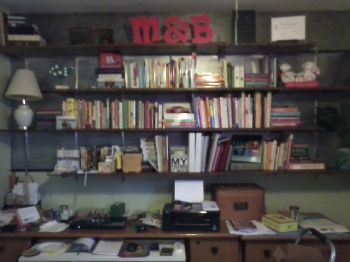 So there you go, my project. Oh and a good way to tell if your tired ..... when you use the same wrong paint to touch up with. Yep I did that, and was fussing because it was still the wrong shade. Hubby just shook his head at me.
My next project will be a hands off one. I think it will start tomorrow if the weather stays good.
Hope you guys are having a wonderful happy day!!