Traveling and Sparking
Wednesday, March 20, 2013
I'm halfway through my visiting week. I spent Saturday and Sunday with my son in Colorado. He picked me up at the airport...along with my daughter-in-law and granddaughter. We all went shopping all day. I put over 15,000 steps on my Fitbit between the airport walking and shopping. At the Denver airport, when I got to one of the sets of escalators, the one that was going up was off. I had to walk up them with my carry-ons. Glad I am "kind of" in shape! Also, on the plane, the gentleman next to me took up his seat and part of mine. I felt really bad for him. I tried to be pleasant and give him as much room as I could. It just helped me to confirm that I really need to do this. Flying overweight is the pits. The smaller you are, the more comfortable you will be.
So, we shopped all day. My daughter-in-law finally found the "perfect" dress for my granddaughter and her pictures. She did look adorable in it. Here are a few of her pics from our photo shoot on Sunday.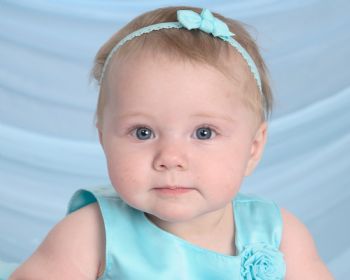 We met up with my daughter and son-in-law and new granddaughter at Texas Roadhouse for lunch and then went and had the pics done at Target. This is my first visit with little Bronwyn. She's such a little cutie. Her and mommy are doing fine...she's still got her days and nights a little mixed up and mommy is adjusting to breast-feeding. I keep telling her it will get easier...because it will...they will adjust...she will sleep again... Yesterday, they took a long nap together in the afternoon and it was so cute.
Here are some pics of Bronwyn at the photo shoot.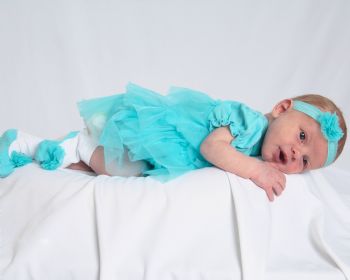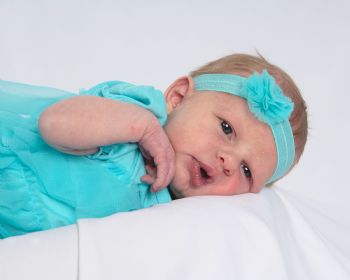 And here are the cousins together.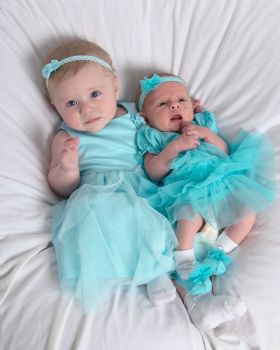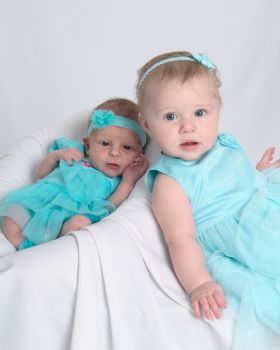 DD and I went to the grocery yesterday and I picked up some things that I can eat while I am here and hopefully count and stay in range better. I've gained a couple of pounds so far during this traveling session. I brought a travel scale with me so that I could keep myself accountable and it's helping. I have not binge-eaten, but I have over eaten. So, I'm just trying to eat in range and record everything today. It's been an emotional trip for me and I am an emotional eater...so it's hard. But I'm trying.
Hope you all are having a good week! Keep up the good work! Thanks for the encouragement! Spark on!