Wednesday, March 20, 2013
......and still it snows! I know us Brits like to bang on about the weather and rarely manage a conversation without mentioning it, but this is getting ridiculous. I can't remember a winter as long as this. Today's view from the window....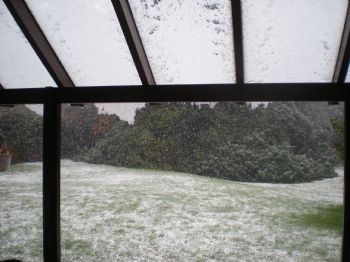 This time last year, we were under a "hosepipe ban" due to drought conditions. Someone up there is surely having a laugh!
Just found out it's International Happiness day!!! No more grumbling about the weather from me!
http://www.huffingtonpost.co
m/randy-taran/internationa
l-day-of-happiness-un_b_28
86300.html