Tuesday, March 19, 2013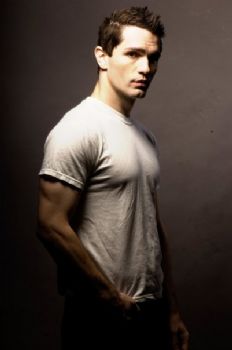 So, above you are looking at what I look at when I do my hour of cardio at the gym. His name is Sam Witwer, a major science fiction actor and my uber crush. I uploaded a picture of him to my mp3 to encourage myself to go the extra mile (or minutes).
The thinking behind this action is that if I really want to have someone like him (obviously not actually him) in my life who is that fit and that awesome and that scrumptious - I need to give 100%. I can't just give 50% and call it good. Sam wouldn't do that and I can't do that either. So, I crank up ACDC and get to work!