Tuesday, March 19, 2013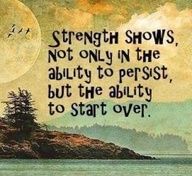 "pinterest"
I must say that I am so excited. I joined WW on Friday night, and now I am on my 4th day. I have done very well with the eating. A couple days was a few points short but trying had to get all my points in each day. Doing great on the water, and have exercised at least 3 days so far.
I am starting this and must say I am all fired up and ready to keep it going. I have a friend who truly inspired me to try this again. She was very heavy at one time and she did WW. One thing that stuck out was she had to be accountable if she was spending her money she needed to get something out of it......that was and Aha moment for me. I am now also tracking my food.....cant wait to see where I am in three months.