Tuesday, March 19, 2013
So I've watched the Biggest Loser every single season and this past season has easily been my favourite. From the very beginning I was rooting for Danni Allen - she struggled but never gave up, she was the only one on her team left after only a few short weeks - which must have been discouraging - knowing that she's only got to lose a challenge to risk being sent home. That girl worked her tail off every single week and at the finale last night it showed!.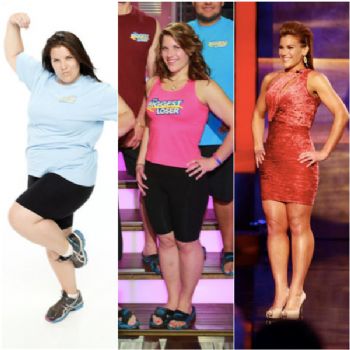 I've taken Danni's before & after picture and posted it on my fridge - it's also going on my pantry and possibly on my bathroom mirror.
Danni said last night and a few other times during the show "If I can do it, you sure as hell can do it" and you know what? She's right! There is nothing stopping me! I started last night to set myself up for further success - gym bag is packed, lunch & breakfast for today made & packed - I'm raring to go.
Granted I'm not going to look like Danni after 5 months (all though that would be nice lol) - but I can work hard like she did and I can prove her right - if she can do it so can I.