Monday, March 18, 2013
I forget to take some pictures some times but here is a photo to show the small progress. I still have a lot of work that needs to be done but having some progress is very helpful in continuing on.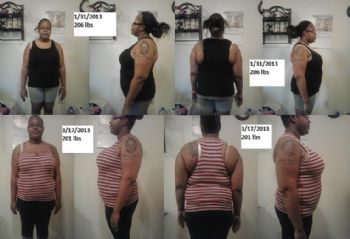 I need to work on my upper body, especially my back and arms. I've noticed I work on my lower body maybe because it is easier for me to do those exercises. Last night I worked on my abs so I'll continue this week to work on my upper body.
*Should I take pictures once a month or once a week?* If you can answer in the comments please