Success Is Not Just Reaching the Goal

Monday, March 18, 2013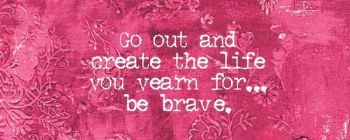 Today is day 27 of my streak!
I still have a long way to go before I reach my goal weight, but I am in this for the long haul. I know I will reach my goal someday, but in the meantime I am doing my best to enjoy the journey! It isn't easy, but I am willing to fight for what I want.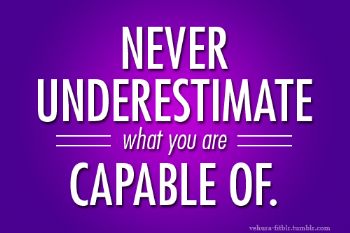 The other day, a friend told me to keep going so that I can be a success someday. I know she meant well, but that comment kind of stuck in my craw. (Whatever a craw is.) Because to be honest, I already consider myself to be a success. Every day when I get up and resume the fight to reach my goal, I am a success. Each workout, each healthy meal, each glass of water, each conscious decision to keep pushing...those are the things that make me a success. Yes, reaching my goal will be awesome, but it will just be one more success in a string of successes. And reaching my goal will not be the end of my journey, because this is a lifestyle that I must continue with forever. I can never ever say "I'm done." Right now, I am fighting to reach my goal. When I reach my goal, I will have to fight to stay there. I know this and I accept it.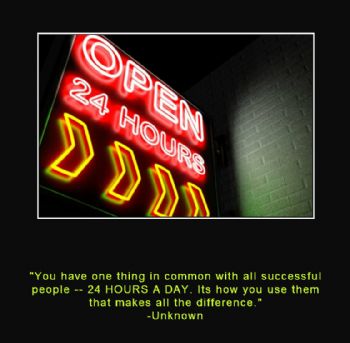 Losing weight and living a healthy lifestyle is not easy. But being out of shape, unhealthy and overweight isn't easy, either. So choose your hard! Why not choose to break out of that unhealthy lifestyle, and start working towards being healthy and fit? Yes, its hard, but its so worth it. If you do nothing, nothing will change except that you will just get more unhealthy, and your life will pass you by. So be a success NOW, and start fighting to live a healthy life. Fight to lose that weight. Even if you can only workout for 2 minutes at a time, get started. Those 2 minutes will lead you to more and more, as long as you keep trying. A small start is better than NO start.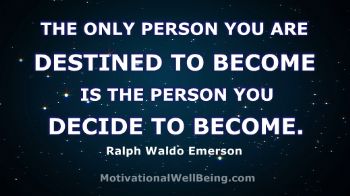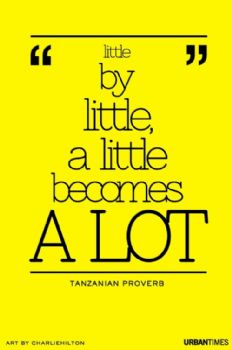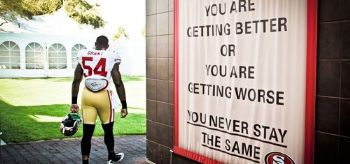 To me, success is not just reaching the goal. I think that success happens with each and every step you make towards the goal! So congratulate yourself for your efforts...you are a success as long as you are putting forth your best effort every day!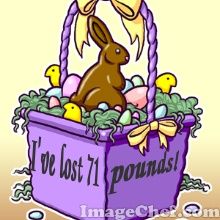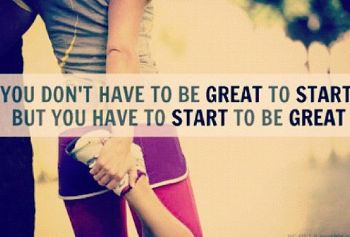 Member Comments About This Blog Post
RSKMOM
Love it - thanks for sharing!


1402 days ago

BRITTANYS-FSAP
Thank you for sharing these motivational images! I really needed this today :)


1402 days ago

JIBBIE49
71# gone is great.


1402 days ago

KICKINGKILOS


What an awesome blog Pixie.
Thanks...i shall feel that im a success already.


1402 days ago

EAGLES_WINGS


I really needed to hear your words today. I am struggling somewhat, achieving insights, finding a new way. It may not be easy but the journey has got to be worth it. Love you lots and wishing you a great day to be all that you can be!

Hugs, Karen


1402 days ago

KALEWINE
Just what I needed to hear! Thank you!


1402 days ago

MAUREENS356
Thank you for the reminder that this is not a quick fix. It is a way of life we choose to live.


1402 days ago

GODSBEST
'Yes, reaching my goal will be awesome, but it will just be one more success in a string of successes."

I love that thought because it isn't just about the destination, it is about the journey. Thanks.



1402 days ago

GINGERD03


Love this! Totally agree~


1402 days ago

BUSMOM27
I like your positive attitude.


1402 days ago

YMWONG22


Lovely and inspiring thoughts. Thank you for sharing them and the meaningful quotes.



1402 days ago

CRYSTLE4HIMTX12


Some people don't think about their words. You are a success and I'm glad you see that. Success is never giving up and pushing forward.


1402 days ago

CHERYLSBUTT
Indeed!!!


1402 days ago

ILOVEROSES
Very well said! You're so right! Keep it up!


1402 days ago

LIFETIMER54





1402 days ago

SUNSET09
Thanx for motivating me today and I like the one that no matter what you do, you're changing either for the better or the worst! Keep on doing what you're doing as no one knows more about your successes and/or failures than us! Sometimes, it's as if they look at you and say, my you've lost weight although it didn't happen overnight! We either start or don't, the choice is up to us! You go, girl and do YOU! Love yourself!


1402 days ago

LINEBACKER1968
That is such great advice thank you for reminding us that every choice we make along the way is a success


1402 days ago

BLUEJEAN99



1402 days ago

ILOVEMALI
Thanks for this. I need to remember this.


1402 days ago

BONIFIANT
Well said, as always.

If you are a bird, your craw is your stomach. If you are a person, your craw is that place where you let things sit and ruminate and you brood on them allowing resentment to grow. Seems like a place not to dwell.


Thanks again for helping us keep our focus on the main issues.


1402 days ago

_CYNDY55_
✫✫✫✫ ✫✫✫✫


1402 days ago



Comment edited on: 3/20/2013 12:04:22 AM
JAMER123

You are doing great!! Keep up the good works and great blogs!!


1402 days ago

KARRENLYNN
You're doing great! You are one of the most positive people I know, and you're right, each better choice is 1 in a string of success by the time you reach your goal!

You are already a success!

Karen


1402 days ago

BANNERMAN


Keep up the positive attitude and you will accomplish your goal.

Inch by inch anything is a cinch.

Have a great day.


1402 days ago

DIANNEMT
Yep--I am a success every day I do ANY of my healthy lifestyle things!


1402 days ago

DOROTHYAKERMAN



1402 days ago

ROCKYCPA
Another inspiring blog!


1402 days ago

SWEETNEEY
Well said and well done


1402 days ago

SKY214





1402 days ago

SNOWYOGA



1402 days ago

GEORGE815
Keep with it!


1402 days ago

GLINDAW
I think you are a success right now. You are also an amazing inspiration. I can't imagine how many people your blogs have helped. Thank you so much for sharing. Love the "choose your hard". That is so right!


1402 days ago

YAFENELRA
Great blog, Pixie. You are a success for sure.


1402 days ago

CATE195
Thanks for reminding me that the journey is just as fulfilling as the goal!


1402 days ago

CEEMAY


You ARE a success and a tremendous inspiration! Thank you for your honesty and thoughtfulness. You are just the BEST!




1402 days ago

NEWTINK
Wonderful blog .. thank you for sharing and you are so right enjoy the trip


1402 days ago

QTEALADY20031
Pixie, as far as I am concerned you are a success every day because you are on your journey and you have continued on through good days and bad days and that is the measure of success, not to mention all the weight you have loss on this journey! I knew you wrote this blog when I started to read the special member's blog on my phone in my daughter's doctor's office, I knew by the writing that it was you. Pixie thank you so much for all the time and energy that you give to us, inspiring us and motivating us. Thank you for a wonderful and inspiring blog. June


1402 days ago

BLUEANGELLK
I don't know what a craw is either, but I really liked your post. I have to keep rereading it to make sure I can get it stuck in my head everyday, not just the days I am doing well. Thanks.

P.S. LOVE the yoga Bunnies!


1402 days ago

MONTREAL12
I've loved and lost; then I put it back on; having lost 17lbs; I put on 15 again; so I'm back on the Sparks page; living proof and testament to your "Spark" affirmation. I know I'm not alone. for reminding us of the fact that it's not only about losing; rather a life-long commitment to better health!


1402 days ago

MISSBOOBOOKITTY



1402 days ago

FOXFIRENDTS



1402 days ago

ONEATATIME3


True.


1402 days ago

THOMS1
Good blog and I thank you!


1402 days ago

MOMMOMROSE


Thank u so much for your blog. I was feeling sorry for my self weighing i everyday and upset to see that the scale was not moving..Your blog felt like you were talking to me. Thank u for the uplift


1403 days ago

ANNASGOALS
Well said Pixie! It's the journey that is the priority because once you do reach your goal you still have to continue down the road to eat healthy and exercise to maintain your weight and health. I think this is where most of us fail we feel as soon as we get to the goal then we can go back to our old ways. The journey has to continue ...

Be Fierce! my friend!!!




1403 days ago

MIMIDOT
You are sooooo right! Thanks for sharing.


1403 days ago

COCOONGIRL


Thank you so much!! I needed to read this today! It is funny how you get EXACTLY what you need!!


1403 days ago

MOWINELADY
Great comments Congrats on your weight loss and yes you are a success!


1403 days ago

BARBARASDIET



1403 days ago

LISA_FRAME





1403 days ago



Disclaimer: Weight loss results will vary from person to person. No individual result should be seen as a typical result of following the SparkPeople program.
More Blogs by PIXIE-LICIOUS