Monday, March 18, 2013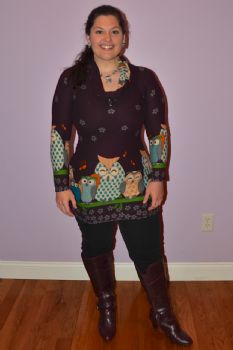 So Sparkies I have to say it has been a rough week. Not really sure why but I feel like I am cloaked in some sadness. It may be clinging to me from work - working in the ER can be an emotional drain...It may be from the ups and downs of travel recently- always hard to be away from home...but I think my dear Sparkies that it is more than that. I think it is a bit of an identity crisis. I look in the mirror and I am not entirely certain who I am. Am I the fat girl who projects that no one would ever be attracted to her, am I the thinner girl athlete who exercises at all costs and is borderline obsessed with hitting her goals, am I the more confident (But still not comfortable) butterfly just stretching her beautiful wings? The truth is I am all of these things and feelings quickly change some days from one to the other. Like a slipping identity and it is causing me some emotional distress. I know I tend to be a bastion of positivity, but honestly if anyone else has thoughts on these feelings please let me know. It has been a hard week to stay positive through...
Happy Saint Patrick's day - be safe and take care!
Hollynn