Sunday, March 17, 2013
Here is my first "20 pound difference" picture. The picture on the left was taken on Christmas day and the one on the right was taken this morning. I put on the dress especially for this pic and then I changed out of it and went for a run, hahaha!! I'm very pleased with the way things are going. On to the next 20...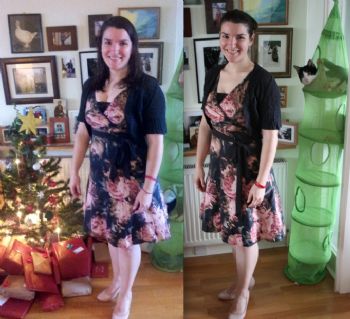 And look at our Theo photobombing my new pic - what a ham! He's also in the "before" picture a few slots down, but I think he's asleep.