Sunday, March 17, 2013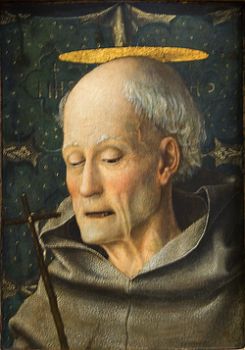 In the early fifteenth century St. Bernardino of Siena voiced what was already an old adage on old age: "You strove to reach it, you desired to achieve it, you were afraid you'd not reach it, and now, arriving, you complain. Everyone wishes to reach old age, but nobody wishes to be old."
I find a lot of the saints intriguing; so many of them would be treated as nut cases today. Not St. Bernardino, of course, but so many of the others. What an interesting bunch of characters!!!