This week I am thrilled to once again be working with the "Angel Therapy Oracle Cards" by Doreen Virtue!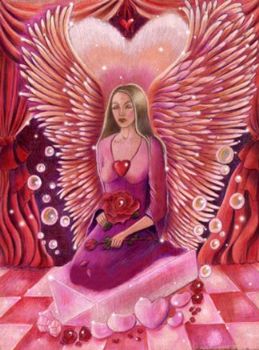 We begin this week with the message, "Manifestation Power." This is a message from the angels reminding us that we have the power to change our lives. If we have been trapped in worrying, complaining and other negative thought patterns, the angels tell me that this is clear message to STOP! They remind me that every time you spend time worrying about "what if..." or complaining about your current life situation, this is a negative affirmation sent out to the Universe telling it to "Give me more of that!" This week, any time you find yourself dwelling on negative thoughts, the angels say to immediately stop what you're doing and replace your negative thought with a positive affirmation by saying, "Stop! Cancel that!" and then following up with a statement directly opposite of your worry or complaint, such as, "I always have enough money to pay all of my bills and to enjoy my life." Repeat as often as necessary until you can break out of these negative thought patterns.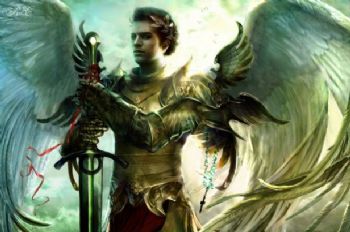 The middle of the week brings the "Archangel Michael" card, telling you that you are working closely with this powerful angel right now. Michael is with you because you may be feeling that you are in need of additional confidence, courage, guidance, or protection right now. He says, "You are on the right path, making all the right moves. Trust that you are in the right place at the right time doing exactly the right thing. Pay attention to repetitive thoughts, ideas or inspiration as they are Divine guidance coming straight from heaven. Any time you feel fearful or unsure, call on me and know that I am right beside you."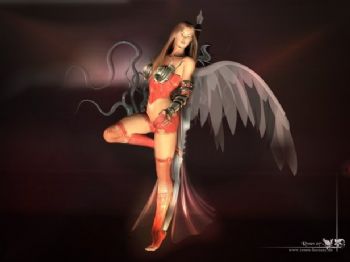 We end the week with "Goddess," which is a gentle message from our angels that now is the time to care for and nurture ouselves. They say, "If you have been stifling your creative impulses or have been spending too much time in the male-dominated, logical world, now is the time to take a break and allow your feminine, creative side out." They tell me that it would be incredibly beneficial to you to spend some time indulging in creative activities this afternoon. Writing, painting, dancing, sculpting or crafting of any kind will free up your left-brain, intuitive mind so that you are more readily able to take in Divine guidance and inspiration. It will also give voice to your Spirit. Pay attention to that still, small voice within you as you work, because this is your Spirit speaking to you.