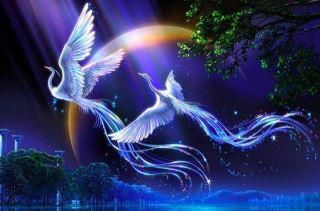 We begin this week with contrary Heron, who warns that we may have been spending too much time studying and scrutinizing ourselves. She says, "Self-reflection is a good thing. It allows you to see the places in your life where you are doing well, and those places where you need to improve. This is how we learn and grow. But focusing only on those places were we feel that we are falling short only leads to a diminished sense of self-worth. It is a false reflection because it is out of balance." She continues, saying that it is important to acknowledge our successes as well as the places where we have fallen short. She says, "Do not fall prey to perfectionism. Even the 'perfect' people in magazines aren't actually perfect." She tells me that to right this unbalanced medicine we must make a point of acknowledging our successes and our strengths. She says, "Start and end each day by recounting what is good with your life, what is improving, and what good things you have to look forward to. This will keep you from becoming stuck in negative thought patterns." She continues, telling me that if you have been spending a lot of time alone, dwelling on your shortcomings or other negative thoughts, that now is the time to get out and be with people. She says, "Introspection and quiet time are wonderful tools - but all of this alone time must be balanced by joyful time spent with friends and family to ensure you don't become isolated." She finishes, telling me, "In all things, seek balance."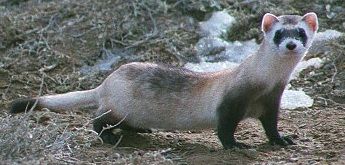 Heron's message of negative thought patterns and self-criticism continues into the middle of the week as we are joined by contrary Weasel. Weasel says, "We are all in the midst of great change right now. The stagnant energy flows of Winter are giving way to Spring, and we feel the need to move forward, make changes and get moving. But, at the same time, we may be finding ourselves mired in doubt and worry, unsure if we are following the right path." Weasel continues, saying, "In order to right this confused energy, take the time to make an action plan. Don't feel like you have to reach your goal tomorrow. Change is a process. It is a journey, not a race. Breaking down your goals into small steps allows you to focus on one thing at a time so that you don't feel so overwhelmed."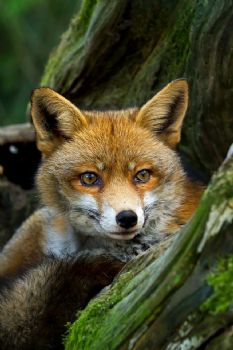 We end the week with Fox, who tells me that now is a time to sit back and observe. He says, "If you are building a new business or beginning a new project, it would benefit you to observe what other people who are doing similar things are doing. If you are unsure if you should trust someone in your life, observe how their actions match up with their words. If you are unsure if you are on the right path, look back and observe where you have been." Fox tells me, "In all things, the answer right now is to watch and learn."