Sunday, March 17, 2013
So as you all may know I began a 90 day challenge 3 weeks ago doing Turbofire which is manufactured by a company called Beachbody....I have been wanting to try Turbo for a couple years but never had the money to purchase until recently and I'm SO GLAD I did.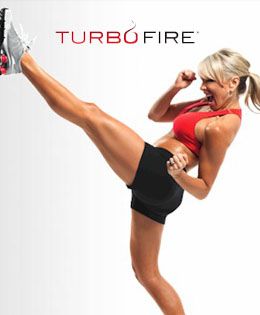 First of all....I am DRIPPING sweat after every workout. Even the 40 min yoga/stretch workout. It is FUN and the energy Chalene Johnson brings is unmatched. Seriously. So as part of this challenge group (run by a woman I went to highschool with who is now based in Florida) I was again introduced to Shakeology which I never had the money to purchase and thought "what a crock....this is WAY to expensive" but I did more and more research read more and more reviews..trying to find unbiased ones (which IS hard) and just figured..you know..I'm gonna try this for myself.....so I am currently using it and just recently signed up for home direct which is monthly shipments because it is that awesome. It has SO MUCH ...NATURAL goodness PACKED into it..it is IMPOSSIBLE for me to get all that in one day let alone ONE glass. I do feel my mood is improved, my cravings are getting less and less (for bad stuff) ...I actually CRAVED fruit yesterday and downed a bunch of awesome grapes. (if you know me..you know food is my issue..big time) also..my digestion (if you get my drift) is improved/regular....I have been SO annoyed by BB coaches in the past..they will just add whoever and bombard you with crap/messages...etc. I never wanted into all that....until I started to actually give everything a shot...
I'm now a Beachbody coach. (add me: mistyklinesmith if you have a teambeachbody.com page!)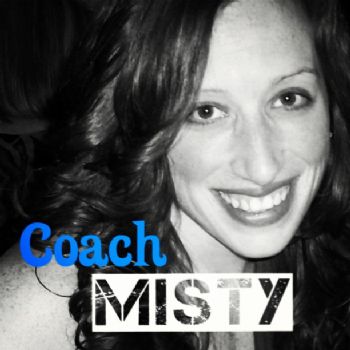 NO.....I will not go and add a bunch of random people..I will not send you messages..I will not constantly plug BB and Shakeology products..but I just want you all to know and be updated that THIS is my thing...THIS is working for me.......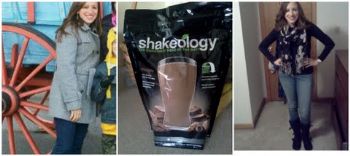 I'm down 7lbs since I began the introduction to Turbo and since the challenge began. I love it. We are all here trying to find things that work for us and I really feel like this is working for me because I believe in it. I want HEALTH...NATURALLY. I'm really motivated..really pumped...and if any of you are interested at all in sampling/trying turbo, shakeology, p90x, brazil butt lift, les mills pump, the list goes on and on....just drop me a line...my email is mistyamber84@gmail.com. That's it..that's all I'll say....I hope everyone is doing well! Enjoy St. Patrick's Day weekend!