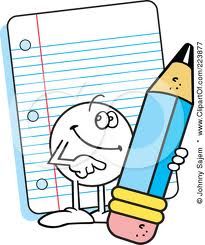 NEW PLAN I AM FOLLOWING FOR WEIGHT LOSS AND A GENERALLY HEALTHY LIFESTYLE
I was looking through some of the teams here on SP and came across one promoting the "Leptin Diet" and I was amazed.
It has just five main rules if you like to it all Rules that I believe and have always thought were right when dieting / living a healthy lifestyle. I have never really liked calorie tracking as such, as I always felt it was not something one could sustain doing long term for a healthy lifestyle as we are all so busy and this just takes up a lot of extra time and not really necessary in my honest opinion.
The Five Rules of the Leptin Diet are:
Rule 1: Never eat after dinner.
Rule 2: Eat three meals a day.
Rule 3: Do not eat large Meals.
Rule 4: Eat a breakfast containing protein.
Rule 5: Reduce the amount of carbohydrates.
Here is a link to a utube I saw psted in one of the teams where I found this about the leptin diet and explains it much better than I ever could:
www.youtube.com/watch?v=
NwdxTRAH_Gs
This guy in the link has a book you can buy which I have not and probably will not buy. As well he has suppliments you can buy like vitamins / minerals / shakes etc... which I will not buy either. I looked up amazon for some reviews on it and a lot of people seemed to say you do not need the books just knowing the five rules having had them explained properly like in the Utube link below is enough. I have tried to find on google a list of foods that perhaps following the Leptin diet you should or should not eat but apparently there are no such list from what I was reading and seeing from what people have said. Apart from no Sweets at all and no drinks in between meals except for water and or herbal teas without honey or sugar or the like which is fine for me.
The reason for this is I am going to follow the five rules of the diet but eat foods accordingly to my geno type (eating according to blood type and genes) which I do now and have done for years. I will also take the suppliments I am currently taking as I have these worked out down to a fine art for helping with my slight osteo Arthritis and in accordance with my geno type (Nomad).
I am including here another link about this worthwhile watching after you have viewed the first link:
www.youtube.com/watch?v=
gLXuCUq4qSQ
Here is another interesting link about being friends your liver which I think you will enjoy also:
www.youtube.com/watch?v=
hQ4WljwD2PE
To me this is everything I have always believed to be correct. Did not know though lol that there was a name or a diet for it lol.
So from now on my new program and goals are this that I will be following:
1. Eat according Healthy to my "Geno Type" when and where possible.
2. Follow along with the 5 Rules of the Leptin Diet as listed above.
3. Will not eat after 7.00pm at night no matter what.
4. Will do Qi Gong (Tai Chi) or My Elliptical Machine at least once each day for 10 minutes or more depending on how my hips go with my slight Arthritis. If I cannot do one of these for exercise because of my hips one day then so be it. Keep pushing the next day with it.
5. Will only track my water, fitness and other goals and spark team goals that I joined in on and that is all that I will track for now.
6. I will stop eating once my body tells me I am full or almost full, even if I have food still left on my plate.
I have the five rules printed out that explain them in more depth that I found on google to refer to.
Anyhow just thought I would share this and you may find perhaps it could work for you. It is pretty easy really, not time consuming with tracking calories etc... easy for someone who leads a busy lifestyle like I do and is definately something one can do long term when at goal weight.
Anyhow enjoy your the rest of your Sunday. It is a lovely sunny day here is Brisbane.
Take care,
Paula