Saturday, March 16, 2013
My treat for the end of the 30 day challenge maybe? Liquor filled chocolate covered strawberries? Hmmmm... Unless of course I could have them now and count it as fruit. Yummmm...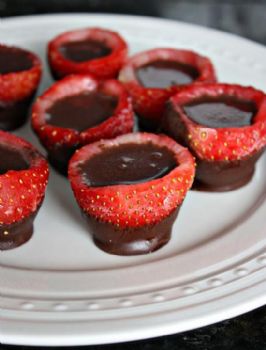 Day 15 stats - exercise - 15 minutes of yoga and weights, no soda pop and no white carbs
Weight lost 1 lb 1/2 inch lost
I was putting my hair in a pony tail today and I realized that it was a perfect example of how even small things can remain with a person. When I was in grade 6 the bullying was at it's worst. I had no confidence or self esteem left. I didn't trust anyone my own age because I had learned that friends could turn on you over night. I had long hair and usually wore it with the front pulled back. For some reason my enemies decided that it was worth laughing at and I can still remember the day I finally took my pony tail out at school, hoping, that just maybe it would make the teasing stop. It didn't.
I have never, ever put my hair up since then, that I don't think of that day. It might be fleetingly, but when I pull my hair back, even if it's just for a moment, I'm right back there. Vividly. My stomach has a momentarily sick feeling, just like it does as I'm typing this.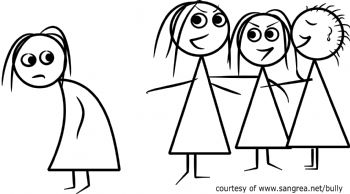 Yes, I've put the bullying behind me, but it follows me everywhere, and sometimes still taps me on the shoulder....
or pulls my pony tail.
Never ever underestimate the effects that your words and actions have. They can change the world, they can change a person. What kind of change do you want to make?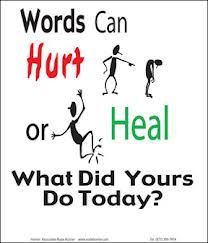 Namaste. CJ