Friday, March 15, 2013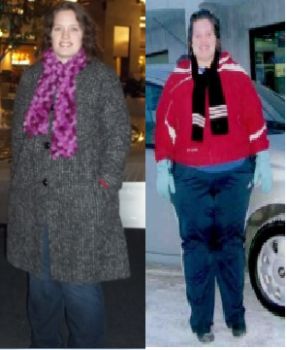 "Are you living a life that is more in tune with your "authentic" self (who you were created to be) or your "fictional" self (who the world has told you to be)? " Dr. Phil
For years I lived how my family wanted me to live and fighting that battle ended in failure for me until 2009. I grew up in a family where obesity was the norm as was lack of fitness and bad nutrition.
From 2005-2007 I fought hard to win the battle of obesity and my family wasn't happy with my 187 lb and 75 inch loss, neither was I. I was a crowd pleaser and always wanted to be liked. Unfortunately it was never in the cards for me concerning my family.
I started visiting Canada in 2009 to date and ended up marrying a man and moving. From day 1 I told him I wanted to lose the weight and I showed him pictures of my previous success.
I have never looked back since I started, taking off 118 lbs since then and my family is still trying to define who I should be and what I should do, they are not happy. To the contrary, I am very happy with my results and I am happy with me!
The first weight loss journey wasn't maintainable to me because of the "family issue". My unhappiness could not be shaken and I fell hopeless into the unhealthy habits. I vowed I would turn around the 153 lb gain and I am on the last leg of that journey.
I am as my authentic self with a few bad days here and there. Consistency wins the game and I am in it to win it!