Friday, March 15, 2013
Well they say a picture is worth a thousand words. I have a few words to say about these. Ugh, how did I get to this point? Well, that doesn't really matter, what matters is where I am going now.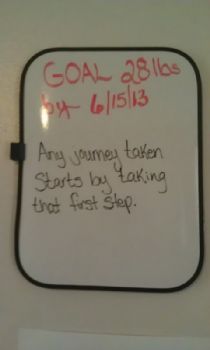 My goal...I have finally decided to take action! I am not waiting until a Monday rolls around, I'm not going to wait until next month starts. I'm taking that first step today! Stay tuned for results as I will be updating this for some support as time goes on.