Wednesday, March 13, 2013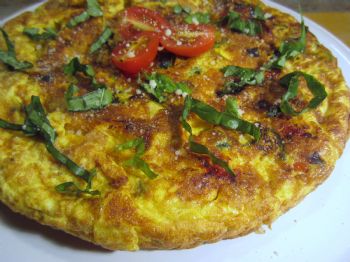 Imagine the following scene: After a full day of work - a job, errands, children's activities, etc. - you come home exhausted. You're greeted by a pile of mail, 6 new voicemail messages, a dog in need of a walk and a fairly empty fridge. Everyone's hungry and beginning to whine (including you). What do you do??
I bet most of you answered that you'd call for a pizza, chinese food, or some other type of "fast" food (Come on now, you can admit it...you're among friends). We've all been there and, after a hectic day, the convenience of someone else making dinner for us is pretty hard to resist. The problem is the shame and guilt (not to mention the indigestion) that comes after we succumb to this type of a meal. That's why it's imperative to have a couple of strategies for dealing with this type of diet dilemma...
(Read the rest of this post at:
www.sicilean.com/2013/03
/imagine-the-following-sce
ne-after-a-full-day-of-wor
k-a-job-errands-childrens-
activities-etc-you-come-ho
meexhausted.html
)