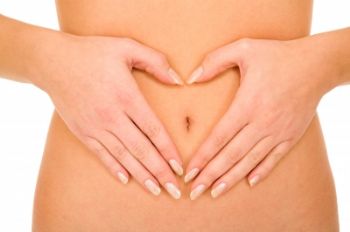 Your fat is working hard to protect you and should be considered as one of your closest friends. Are you feeling grateful for your body fat? Not so much? Perhaps this is why.
There are two types of body fat: essential fat and storage fat.
Of course the essential fat is, well, essential for normal healthy functioning. It lives in your bone marrow, organs, central nervous system and muscles.
*Storage fat is probably what you're mad at. *
This is the fat you accumulate under your skin in specific areas of your body and muscles. It works much like a foam cushion, acting as a shock absorber cushioning your vital organs and protecting them from injury, which is why some storage fat is desirable.
However, this is the fat that gets a little out of control when you gain weight.
Did you know it matters where you gain this excess storage fat? It's not as bad to gain it in your thighs as it is to gain it around your belly.
*Excess fat surrounding your organs is dangerous.*
This is called visceral fat, and it is the equivalent to toxic goop. It doesn't stay specific to your belly region, but increases inflammation throughout your entire body. Other systems are affected as well, the most notable being your metabolism. Belly fat actually secretes a chemical that tells your body to create more belly fat.
Little buggers.
This is a vicious cycle to poor health. How can you get off this merry-go-round? You've got to target excess belly fat.
Making blasting your belly fat a priority will change your life in ways you've been wanting to for years. You are an amazing being. Don't cut your life and dreams short because of health problems from this curable "disease."
Blast belly fat today with an effective weight loss program that targets visceral fat and catapults you into the life you were meant to live.
Much Love,
Jen