Wednesday, March 13, 2013
I had such a great time for my Birthday weekend. I still have cake left over--it was really good, by the way--note to self the next time I make it though: When squeezing the juice from the lemon--use a separate bowl, and remove seeds before adding to cake batter instead of squeezing directly into batter. I really thought I had caught all the seeds, but I did not :) That is a little weird biting into a lemon seed in a cake

The dance I dragged my entire family to was on Sunday afternoon--mostly folks there who were 60+, so my kids thought I was crazy. The band played such a great variety of old and current country music, and everyone was so friendly. We danced and had such a great time--my kids even did--even though they gave me a hard time about it being "lame". The first thing my oldest son said was..."ok, Kitty, this is what you wanted for your bithday??" a reference to a That 70's Show episode where Red and Eric forget Kitty's Birthday, and to make up for it they have to do what she has always wanted---to take her whole family square dancing....view clip here:
www.youtube.com/watch?v=
ybtoLhVdyxk
It took me a minute to catch what he was talking about, but when I figured it out--I laughed so hard :) (no fluffy skirt for me--just my kickin' new boots.
There are more pictures than this, but so far this is what I have access to:
My sweetie and me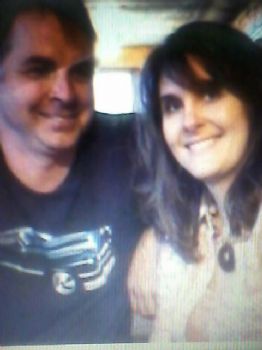 My mom and dad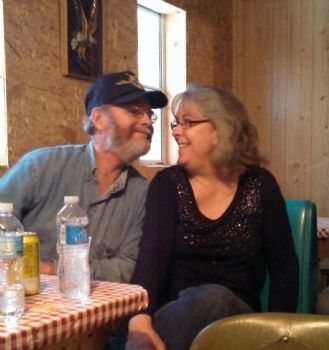 So--my mission was to spend a great time with my family--eat delicious cake, and do something active to relieve any possible guilt from eating delicious cake--mission accomplished :)