Tuesday, March 12, 2013
So I've had some lows recently! Read the post before this to see what I mean. But over the weekend I had some revelations and 1 major accomplishment (see below) and I feel like my momentum might be building again.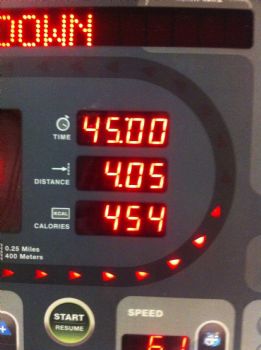 That's right - I RAN 4 MILES! I RAN FOR 45 MINUTES without stopping!!! From the girl who said she "can't run" this is amazing. And honestly it feels good. Thanks for all the support during my low times because it really helps make the good times that much better!!
New favorite "pump you up" running song - Jay-Z "On to the Next One" (song's not new but I just newly discovered it!)