Tuesday, March 12, 2013
With spring coming upon us and more and more people getting out of the house to walk or run, the dangers will start to increase as well. I found this on facebook and want to share.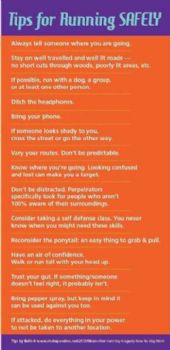 Please everyone be safe. I fill be following these myself.