Monday, March 11, 2013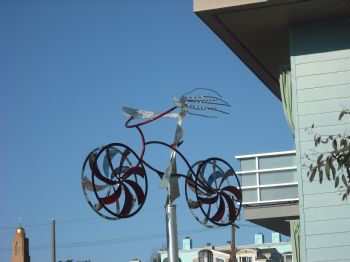 Today's SparkCoach challenge was to write down at least three things that I've accomplished along my weight loss journey. I was surprised at how difficult it was at first. You see, I tend to only count the things that are fully completed as accomplishments. But, as I sat, staring at the blank screen, I began to think of the things that I have tried or begun to learn as a result of the increased confidence that I've gained on this journey.
As I thought about the new things that I've started, the new things that I've added to my life, I realized that each one was an accomplishment even though they weren't "done". So, without further ado... Here are some of the things that I've accomplished along the way. (Please leave a comment with at least one thing that you've accomplished.)
1. I began to ride my bicycle again after many years.
2. I learned to knit.
3. I am taking kickboxing classes at the gym.
4. I took the CRC exam.
5. I presented at a national conference.
6. I launched my Etsy business.
7. I bought tickets to Hawaii.
There is more, but I'll save that for another post!