Monday, March 11, 2013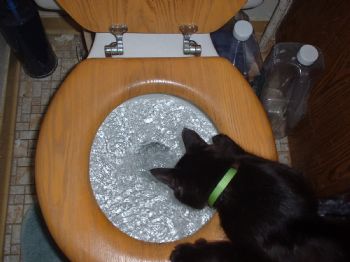 Yes, this cat will scamper from the far reaches of the house to catch a glimpse of a flush. Odd but true. I guess he likes the running water. He is becoming obsessed with it. Now he opens the bathroom door to hopefully get a peek at the marvel of plumbery.
I have not lost or gained weight. Plateau time. I guess I need to step it up a bit with exercise.