Monday, March 11, 2013
Down 1lb from my goal weight this week; 124lbs.
Workout plan for next week: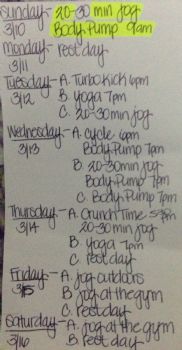 I had a slow start this morning, so I just had time for a 20 minute jog before my Body Pump class.
Hope everyone adjusts to the time change quickly.
Have a great week.