This week I am thrilled to once again be working with the "Archangel Michael Oracle Cards" by Doreen Virtue!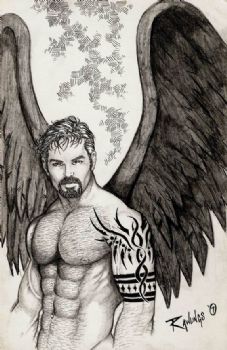 We begin the week with the message, "Have Confidence." This is a clear message from Archangel Michael that we are on the right track; all we need to do is believe in ourselves. He tells me, "You are a powerful being of light, a trule Light Worker sent to this place and time for a specific purpose. Even if you don't know what your Life Mission is right now, trust that you are headed in the right direction. If you feel lost, confused, or doubtful, call on me and ask me to lend you clear guidance and courage and I will be with you instantly!" Whatever your current life situation, Michael says, "Everything is going to be okay!"
The middle of the week brings the message, "Innocence." Archangel Michael tells me that forgiveness is almost never easy for us humans, but self-forgiveness is especially hard. While we may find a way to forgive people who have hurt or wronged us, we have a tendency to hold on to wrongs that WE have done (or believe that we have done) to the bitter end, using those mistakes and moments of poor judgment to beat ourselves up and keep ourselves down. Archangel Michael says, "Holding on to unforgiveness for yourself is one way that your Ego keeps you from reaching your full potential. It uses your mistakes, poor decisions, and negative actions as proof that you do not deserve good things in your life. It poisons your mind by telling you that you're not good enough, using your past as proof. It is of vital importance that you forgive yourself for any mistakes you feel you have committed so that you may fully heal and move forward from these events, learning valuable life lessons along the way. When you feel yourself trapped in moments of unforgiveness, I ask you to use this prayer:
"God, angels, and Archangel Michael, I have made a mistake in [describe the specific situation]. I ask you to please undo the negative effects of this mistake in all directions of time for everyone involved. Please help me to forgive myself so that I can learn from this mistake and move forward from this event."
We end the week with the message, "Admit the Truth to Yourself and Act Accordingly." Archangel Michael tells me that this message is in response to your following (or lack of following) Divine guidance. He says, "If you have been having repetitive thoughts and ideas, or if you have been seeing and hearing the same message over and over again, this is a sign that your Guides and Angels are trying to communicate with you. Pay attention! Because God gave mankind free will, we are only able to help you as much as you allow us to. We cannot assist and guide you if you do not listen! In order to ensure that your free will is never interfered with, our messages are subtle and must be listened for. Do not write off anything as 'coincidence.' There is no such thing as coincidence!" Archangel Michael continues, telling me that if you are unsure if you are being guided, to carry a notebook with you and write down any repetitive thoughts, any coincidence that occurs in your life, and any repeated symbols and messages you may see or hear. He says, "The activity of writing these events down programs your mind to pay attention to these Divine messages. Over time, you will begin to see patterns and learn to trust that you ARE being Divinely guided. The more messages you recognize, the more messages you will receive!"