Sunday, March 10, 2013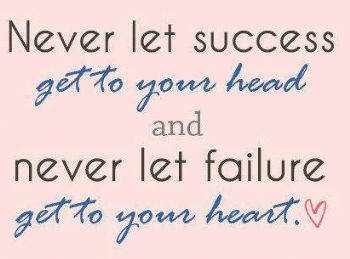 In order to keep being successful we have to work at it. Keep doing whatever it is you're doing so you can keep having success. The moment you start believing or feeling you can just coast and continue with success is the moment it stops.
A body in motion tends to stay in motion. Your journey doesn't end until you do. So keep moving, growing, learning, changing, and becoming a better person.