Sunday, March 10, 2013
So, I wanted to start writing in this blog but I am really new to Spark People and not a native English Speaker, so I was letting time pass until I had something interesting to say. Didn't happen, but I found this Quiz in LADYVOLSFAN1954 Blog and wanted to try it. So here it goes my first (and hopefully not last) blog entry.
You are a Tulip!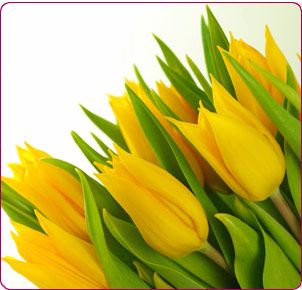 At one time, the frenzied demand for these bright, happy bulbs made the tulip one of the most expensive flowers on the market in Holland and Turkey. While tulips have become more affordable in the modern age, tulips have become synonymous with fame and yellow bulbs are often called "smiles of sunshine". You share the limelight with the tulip as a popular individual who can light up your surroundings and make even perfect strangers feel perfectly at ease. You are an expressive, charismatic type of person who is adept at making others feel comfortable and special, and your charm is often deeply influencing to others whether you are aware of it or not. Often artistic and active, your expressive nature and youthful energy ensure your presence is never forgotten.
Yo can take the quiz here
www.flowermag.com/quiz/