Saturday, March 09, 2013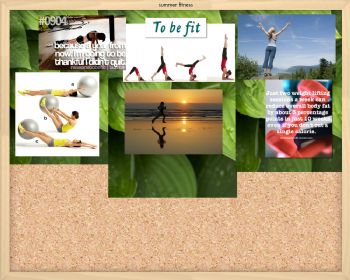 So it turns out there was more room on my vision board than I thought. I am not very tech savvy for being in my twenties.
Life update: Subbing and working childcare is crazy busy! I subbed all five days this week, which meant I worked five 11 hour days! It's exhausting, but I love teaching and subbing is always so exciting and new (and can be frustrating at times). I feel like I am constantly learning more about myself as a teacher and a person. I have mostly been on point with exercising and nutrition although it could be better. Maybe next week I will as I get more used to being so busy I will be able to post more and support my mamas!