Saturday, March 09, 2013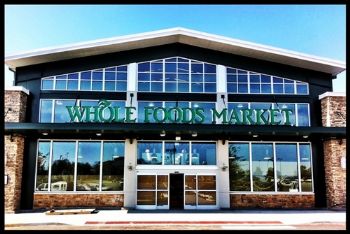 I have had the absolute best weekend so far! It started yesterday afternoon when we got finished at work around 11:00. My best friend and I decided to go do some shopping and I tried on a size 10 jeans and they fit me comfortably. I was in a size 16 on Christmas day so it brought tears to my eyes to see the reflection of my hard work. Even with the stress of my daughter's drama I have been eating healthy, exercising and doing better than I have in a long time! :) I can see the difference since Christmas it's amazing!
This morning my husband and I went to the gym. I ran almost 2 miles (so awesome since I've just started running again a week ago), and I done about 5 miles total, then 20 more minutes of cardio! Then we went back to the house and I readied for my date day. He took me to Whole Foods and we read labels, sampled organic foods, and bought some things for the upcoming week. We ate a very healthy dinner, then went over and walked through the mall :) When the subject of our daughter came up we would quickly stop each other from discussing the stress, we just enjoyed being together :) I can't even express how much today was needed and appreciated! I thank God he blessed me with such a beautiful, and peaceful day with my husband! I am so blessed!
~Hugs~
Angie