As some of you may know, DH and I have been readying the house for sale. A couple of weeks ago, we painted the living room, this after DH had already painted the Master bedroom, Dining Room, Kitchen, and utility room (and 2 bathrooms).
We got the idea to get rid of the vinyl flooring, seems like no one wants that any more, they want the LOOK of wood, anyway. This inspired a lot of looking around at Home Depot and Lowes, and we thought we found a good price. Still didn't buy though. I got online to see what I could find and found a better price a Lumber Liquidators and a new store that opened near Fort Worth, "Floor and Decor". We took a day about a week ago and drove up there (a little over an hour one way) to look and see. We found a lot of nice flooring in Lumber Liquidators but it wasn't quite what we wanted. DH suggested we go on and check out Floor and Decor (they were having their Grand Opening) and there, we found exactly what we wanted.
We began installing last Saturday morning and finished finally on Tuesday Afternoon, about 5:30

Following are the before and after photos......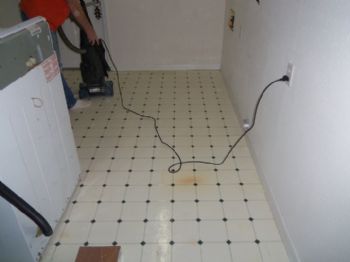 Utility room, before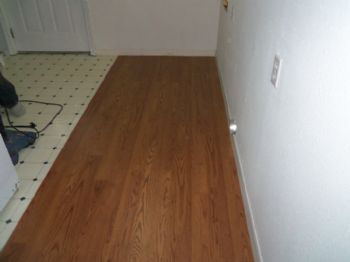 utility room, after laying a few of the boards. It is Wood Laminate.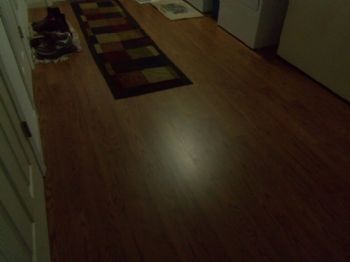 Utility room, totally finished, above. where the washer, dryer, and freezer are setting is where the previous pictures were taken.
Below is the kitchen, before: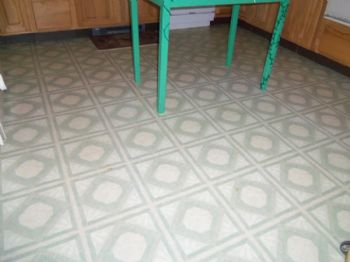 Kitchen, after: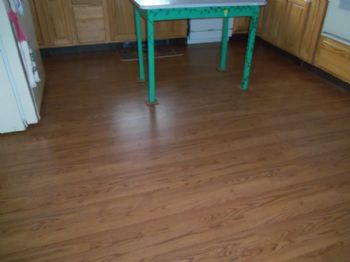 Dining room, before: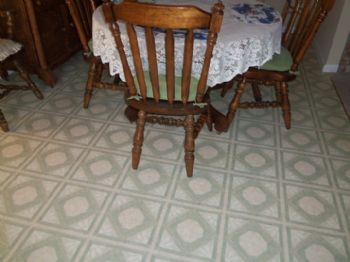 Dining room, after: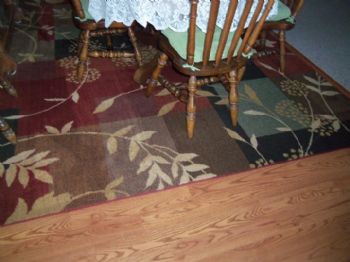 As you can see, I decided we needed an area rug under the dining room table to finish the look! I got this one on clearance at Home Depot, and it is 8ft by 10ft, so it covers a large area.
We also did the hallway, even though it meant pulling up the carpeting that was there. I thought we needed to extend the floor into the hallway to make everything "flow" so we did. Here is an after photo (I didn't think to get a before one) of the hallway, looking into the kitchen and beyond the kitchen is the entrance to the utility room...........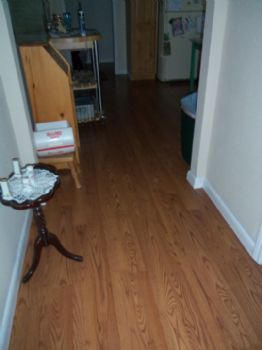 The really nice thing about installing this floor was number one, DH knew just how to cut it to fit and we had almost NO waste! The other thing was it was so simple, the pieces just snapped together with no glue or no mess! DH and I spent four days getting up and down and crawling all around on the floor! We were both sore at the end of the day, but now that we are finished, it was definitely worth it......the whole house looks just so much "richer".
Today, we cleaned out our pantry which is a large closet off the utility room. During this whole flooring project, DH also built a NEW large closet around the water heater (also in the utility room) so I have another large closet to store things!
Just a few more things to do before we call the real estate agent and list the house again!

is what we will have when we are finished!