WooHoo...Small Steps together equals big changes!!!
Saturday, March 09, 2013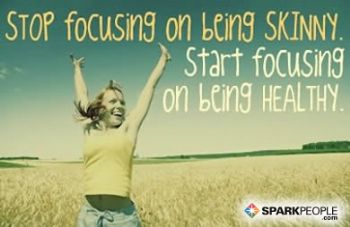 WooHoo!!! I've lost twenty pounds! I'm so proud of myself for the hard work I've put in, but most of all, I know I've come a long way because during those weeks I didn't lose weight…I wasn't discouraged, I just kept focus on learning more about this new way of living, since the point of me doing this is my health concern.
I know these changes I'm making is for a better, healthier me, even if it just small steps each time. Smalls steps together make for big changes, and I'm seeing the results. And, with that, the weight will eventually come off—slow and steady!
Hey, to be honest, I didn't just look up one day and found myself over 200 pounds!!! Nope, it happened over the course of four years. So right now when it comes to weight loss, I'm in a patient mode. Spark on, People!!!