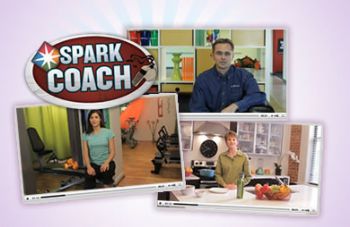 Ok, so here's a little background info. Last week, we got the message about the new book that's coming out in May, called SparkSolution.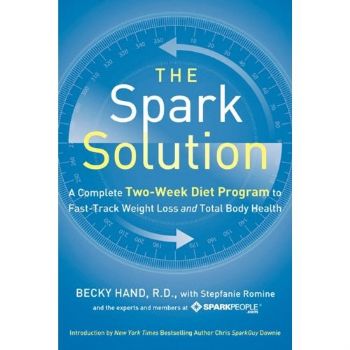 With the pre-order purchase of the book (which I got for my Kindle for only $12.99), you get two of Coach Nicole's workout videos for FREE!!! Yep, I said FREE!!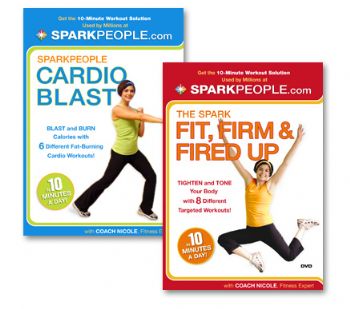 I didn't already have these 2 DVDs & I'm excited about that, but here's the best part!!! You also get SparkCoach FREE for 3 months!!!

How cool is that!?! I got $45 worth of FREE stuff for just pre-ordering a book for $12.99
Soooooo, as soon as I got my SparkCoach free code, I signed up immediately!! I've been using SparkCoach for 1 week & I FINALLY broke this "maintenance practicing" (a.k.a. plateau) I've been on for 3 solid months!!!!
Can you tell I'm excited?!? I know I wasn't horrible over the last three months. I know I was staying within my calorie range for 6 out of 7 days every week & when I did go over, it was only by about 50 calories. I was working out like crazy (ask my hubby -- he'll tell you). But the scale wasn't budging. I guess I just needed a little more encouragement.
If you haven't tried SparkCoach, I urge you to. You don't have to have a Kindle to get the Kindle edition. You can download the Kindle reading app for FREE to your computer or smartphone & then purchase the book. If you can get SparkCoach free for 3 months, DO IT!!
I love the visualizations & I do them faithfully every morning at the beginning of my day. When I do those first thing, I'm set for the day. I also like the SparkCoach videos with weight loss, exercise & healthy eating tips.
Ok, I'll get off my SparkBox now. Thanks again, SparkCoach!!!
Blessings to you!!