1lb lower than last weeks weigh in and I am proud of that. It's not perfect, but it's not horrible. This week was another hard week, but of course, that's not an excuse. I have no doubt I'll get back to my maintenance range, but right now it's going to be slow. The one thing that I have consistently done is drink my 3 liters of water a day, and my body is LOVING it. The main thing I have noticed is that my hands aren't as swollen, which is pretty cool. Each day is a struggle, but I won't give up.
Going to dinner with a dear friend tonight, volunteering at a theatre on Sat night and have my 5k on Sunday. SO nervous about it!
NSVs:
1). Friend from my musical theatre class hadn't seen me since Summer of 2012 screamed to me, "YOU LOOK SO THIN!!!!!!!!!!!!!!!!"
2). Today as I was sorting out the meals for the office today, my HR manager (whom I saw 2 months ago) said, "You look GREAT, seriously. The last time I saw you was what? 2 months ago? You look REALLY fantastic! What's your secret?!" Man, if she only knew how I've been putting the food away...must be the water or something. HA!
Have an excellent weekend!
Some Disneyland flowers for your enjoyment! These were taken w/ my cell phone camera, pretty nice huh?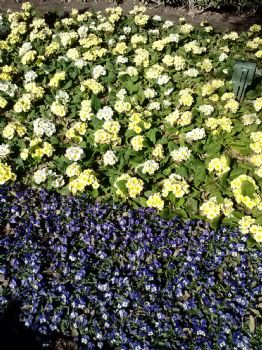 Starting: 285lbs
Week Ninety-Five: 187lbs
Week Ninety-Six: 187lbs
Week Ninety-Seven: 187lbs
Week Ninety-Eight: 188lbs
Week Ninety-Nine: 188lbs
Week One Hundred: 190lbs
Week One Hundred One: 189lbs
Week One Hundred Two: 193lbs
Week One Hundred Three: 192.0lbs