Wednesday, March 06, 2013
American Ninja Warrior tryout applications are coming up quick. They're due next Friday, 3/15. DH & I have been doing a lot of filming lately in the gym, but there are still so many things I want to include. Here are some snapshots of what I've done lately.
I'm having so much fun experimenting with new moves in the gym. Plus I feel pretty dang bad**** doing them too hehe.
Handstand push-up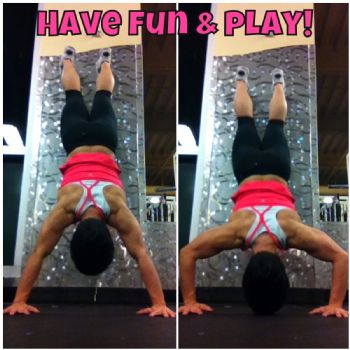 L-Sit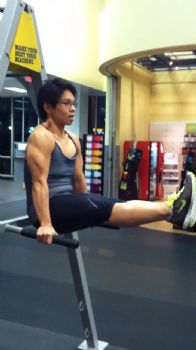 1-arm balance to handstand push-up