Early Sunday morning, I headed to the beach with my husband and WOLFKITTY. She and I had done a beach workout in the past and kept talking about how we should go again. While we didn't do a bootcamp like we'd done previously, we did get a nice walk in.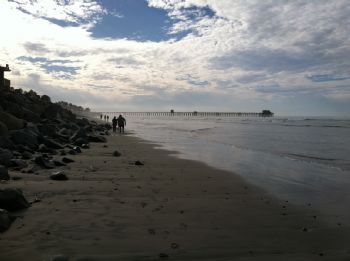 I'm always game for going to the beach! And it was a cool morning, so there weren't too many people out yet. We walked along the beach, and with the low tide, we saw the sand littered with shells and rocks and other sea debris.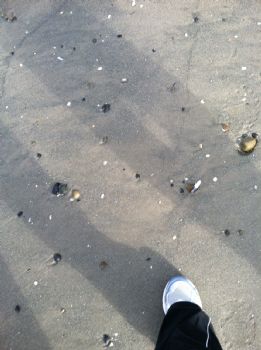 We came across a few broken sand dollars, and then a live one! Eek!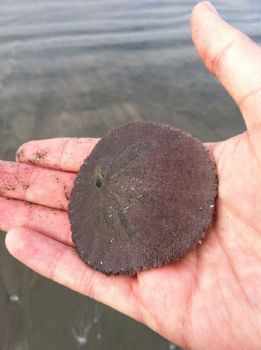 And Jocelyn found a striking shell that looked like a butterfly.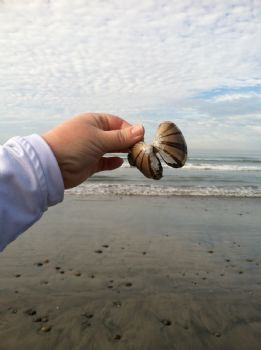 The sea breezes were refreshing and walking along the beach made me feel very lucky to live in such a beautiful place. I want to do more of this! It's good for the soul.
After a quick breakfast and a trip to the farmers market, we decided to get the garden started. We tilled and added new dirt to the existing bed that runs along my fence. The first couple of years I lived here, I planted several seedlings and ended up with maybe a handful of veggies. Last year, I threw a bunch of seeds in the ground and hoped for the best - and my garden exploded! I had zucchini coming out of my ears. So, this year, we planted a mix of things and we're hoping for another successful year.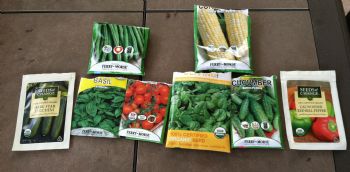 We planted green beans and corn along the back and the following all along the front: zucchini, basil, tomatoes, spinach, cucumbers, and bell peppers. I'm crossing my fingers that we'll get lots of good veggies this year!