Wednesday, March 06, 2013
This boat, because itís a local boat, pops in and out of different little ports all through the day and night. Often it only stays for fifteen minutes, just long enough to let the passengers on and off. This is one of the ones we stopped at briefly this morning, the little houses come right down to the water and it was snowing quite hard.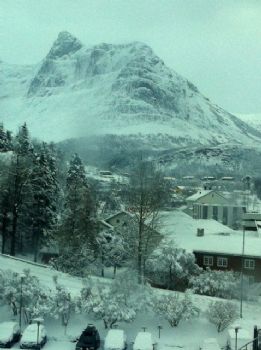 By the time we got to the port where we were staying long enough to get off, the snow had stopped and the sun was out. The boat was going to refuel, and take on some cars, we went off on a bus tour of the local area.
The driver took us to visit a bridge over a stretch of water where the fjord joined the sea.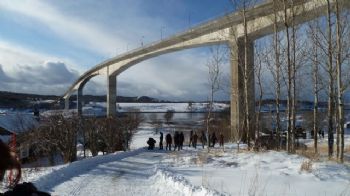 There is often a massive current, itís supposed to be the strongest current in the world! We walked down a snowy path towards the fjord. The weather was beautiful, and the scenery scenic! I love boat houses on stilts!
On the other side of the fjord were the mountains. Pointy ones where they have been glaciated.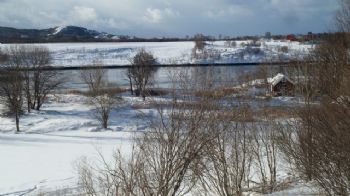 Today of course, the tide had turned and the current was less visible.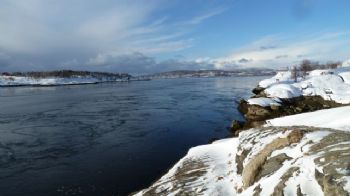 We only had half an hour to look and take photos. Then it was time to go back to the ship. By this time it had clouded up and was snowing again! The Norwegians have a saying, ĎIf you donít like the weather, then wait ten minutes!í Itís more changeable than England!
We crossed into the Arctic Circle this morning. Tomorrow we sail further north again.