Wednesday, March 06, 2013
Hope you enjoy our family's special day!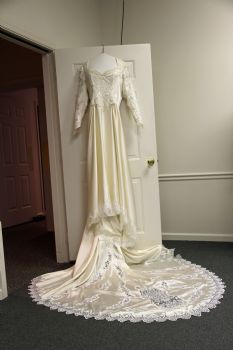 This is Taylar's Mother's wedding dress---a lovely tradition!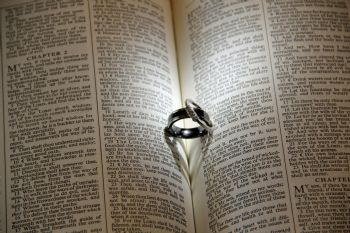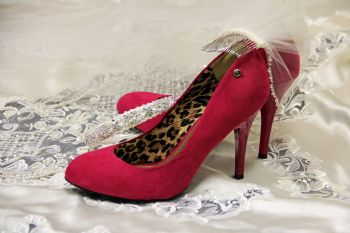 She needed the high heels so Michael could kiss her at the end---LOL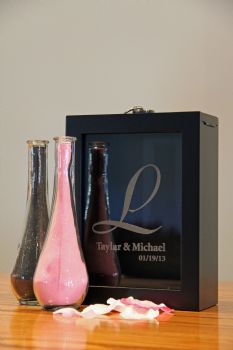 During the ceremony, they poured the colored sand into the box to signify the blending of the 2 into one.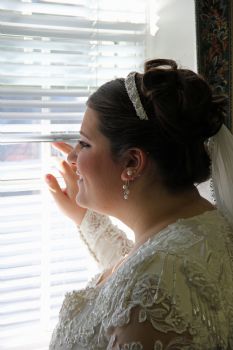 Watching the guests arrive.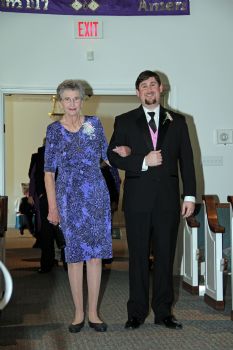 My mom being escorted down the aisle. Hard to believe that a month later she was in the hospital with a stroke---she is doing better---coming to my house this weekend to stay for a while.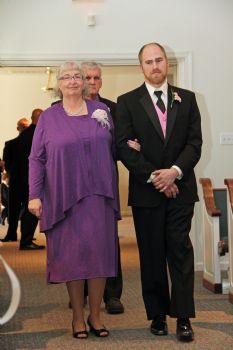 This is ME! and my dh is behind me---LOL
Walking down the aisle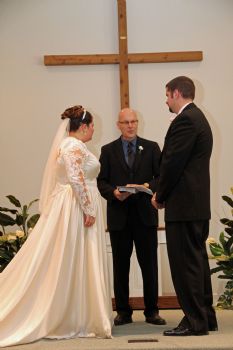 No tears---which was a surprise---and they both looked so happy saying their vows.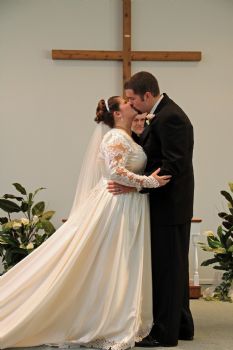 THE KISS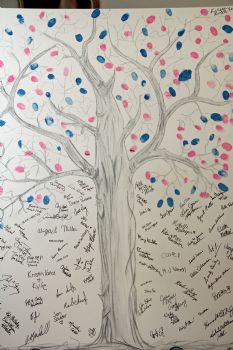 This is something new---guests coming in put their thumbprints on a tree and then signed the bottom.
I will do a another blog of the reception and the bubbles another day. Hope you enjoyed our event.