Tuesday, March 05, 2013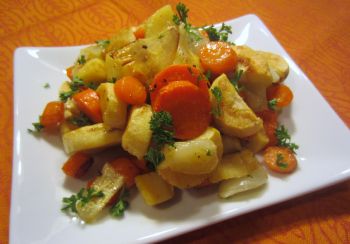 I have a secret obsession (which, actually, isn't much of a secret): I am an absolute accessories junkie. Scarves, bracelets, hats, earrings, handbags, belts...basically, if I can find a way to wrap, tie, pin, buckle or dangle it on myself, I LIKE it. And this is how I've managed to amass a collection of accessories that is slowly taking over my bedroom. I've stuffed dresser drawers, under-the-bed storage bins and closet shelves with my goodies. I've even filled a small jewelry armoire that I bought to contain everything and keep it all organized. Finally, I had to cut myself off - no more accessory purchases for a while (or, at least, until I can move to a bigger house!).
So the question that plagues me is why, with all of these accessories, do I find myself wearing the same handful of pieces all the time? I seem to reach for certain accessories over and over, and kind of forget about other ones. I've come to the conclusion that it's nothing more than habit. And so it is with vegetables...
(Read the rest of this post at SiciLean:
www.sicilean.com/2013/03
/roasted-carrots-and-parsn
ips-and-why-vegetables-are
-like-accessories.html
)